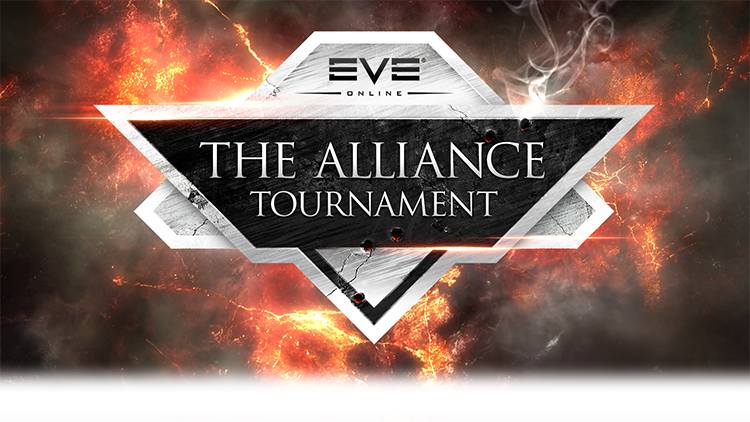 The Alliance Tournament
It is that time again! The alliances of New Eden are mustering their highly trained fleets and are flying ships out of their own hangars, risking everything for the glory and possible winnings in brutal matches where losses are felt dearly.
Alliance Tournament XV will be held over the course of four consecutive weekends starting on Saturday July 29 with the grand finals taking place on August 20. We will again have a double elimination format this year and all of the action will be streamed live and for free on our CCP Games twitch channel! Subscribe to that channel to make sure you never miss a single second of Alliance Tournament XV.
The teams that will be participating in this year's Alliance Tounament are:
404 Alliance Not Found
A Band Apart.
Asteria Concord.
Band of Backstabbers
Blades of Grass
Brave Collective
Bright Side of Death
CAStabouts
Dream Fleet
End of Life
Exodus.
Fidelas Constans
Fraternity.
Ghost Legion.
Good at this Game
Goonswarm Federation
Hard Knocks Citizens
Hole Control
HYDRA RELOADED
It Must Be Jelly Cause Jam Don't Shake
IT'S ONLY PIXELS
L A Z E R H A W K S
Mercenary Coalition
No Handlebars.
Northern Coalition.
Of Sound Mind
Out of Sight.
Paisti Syndicate
Pandemic Legion
Pen Is Out
Phoebe Freeport Republic
Project.Mayhem.
PURPLE HELMETED WARRIORS
Quebec United Legions
R.E.V.O.L.U.T.I.O.N
RAZOR Alliance
Red Alliance
Rejection Of Sovereignty
Requiem Eternal
Rote Kapelle
Salt Farmers
SAMURAI SOUL'd OUT
Shadow Cartel
skill urself
Snuffed Out
SOLAR FLEET
Solyaris Chtonium
Spectre Fleet Alliance
Templis CALSF
Test Alliance Please Ignore
The Bastard Cartel
The Bastion
The Clown Car
The Initiative.
THE R0NIN
The Tuskers Co.
The-Culture
Thermodynamics
United Federation of Conifers
Villore Accords
VYDRA RELOLDED
WAFFLES.
WE FORM V0LTA
We want your ISK