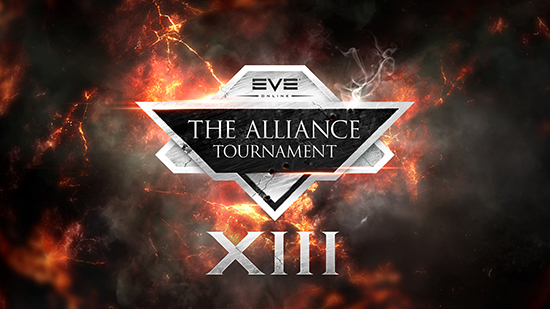 The Alliance Tournament
It is that time again! The alliances of New Eden are mustering their highly trained fleets and are flying ships out of their own hangars, risking everything for the glory and possible winnings in brutal matches where losses are felt dearly.
Alliance Tournament XIII will be held over the course of three consecutive weekends starting on Saturday the 15th of August and ending with a grand finale on Sunday the 30th of August. We will again have a double elimination format this year and all of the action will be streamed live and for free on our CCP Games twitch channel! Subscribe to that channel to never miss a single second of Alliance Tournament XIII.
Participating teams
The 64 teams selected for entry into Alliance Tournament XII are listed below.
The Camel Empire
Nulli Secunda
Pandemic Legion
The Tuskers Co.
The Afterlife.
THE R0NIN
Test Alliance Please Ignore
Exodus.
Rote Kapelle
Tactical Narcotics Team
Shadow Cartel
M.I.F
Black Legion.
The G0dfathers
Clockwork Pineapple
CAStabouts
Scary Wormhole People
Brave Collective
Hard Knocks Citizens
The Methodical Alliance
Triumvirate.
Northern Coalition.
Circle-Of-Two
Dead Terrorists
Out of Sight.
Vox Populi.
Forsaken Federation
Together We Solo
Curatores Veritatis Alliance
Nihilists Social Club
Ministry of Inappropriate Footwork
Agony Empire
-affliction-
The WeHurt Initiative
RAZOR Alliance
Project.Mayhem.
Gone Critical
R.E.V.O.L.U.T.I.O.N
404 Alliance Not Found
Alternate Allegiance
The Bastards.
Brothers in Arms Alliance
Confederation of xXPIZZAXx
Dream Fleet
Verge of Collapse
The Explicit Alliance
Easily Excited
The Gorgon Empire + The Gorgon Spawn
Chaos Collective
Phoebe Freeport Republic
A Band Apart.
Warlords of the Deep
Nerfed Alliance Go Away
Pandemic Horde
WAFFLES.
Affirmative.
Suddenly Spaceships.
Drop the Hammer
It Must Be Jelly Cause Jam Don't Shake
End of Life
Quebec United Legions
The Kadeshi
That Escalated Quickly.
SpaceMonkey's Alliance